Google Meet was formally called Google Hangouts. It's really easy to use and we've added it to our automatic scheduling platform.
Windows/Mac - If this is your first time using Google Meet, you'll need to give your browser permissions to your camera and microphone. If you navigate away from the Google Meet tab and need to find it, it has a circle on the tab.

iOS - You'll need to download and install the Google Meet app.
Android - You'll need to download and install the Google Meet app.
Once you join the event you will need to admit the client.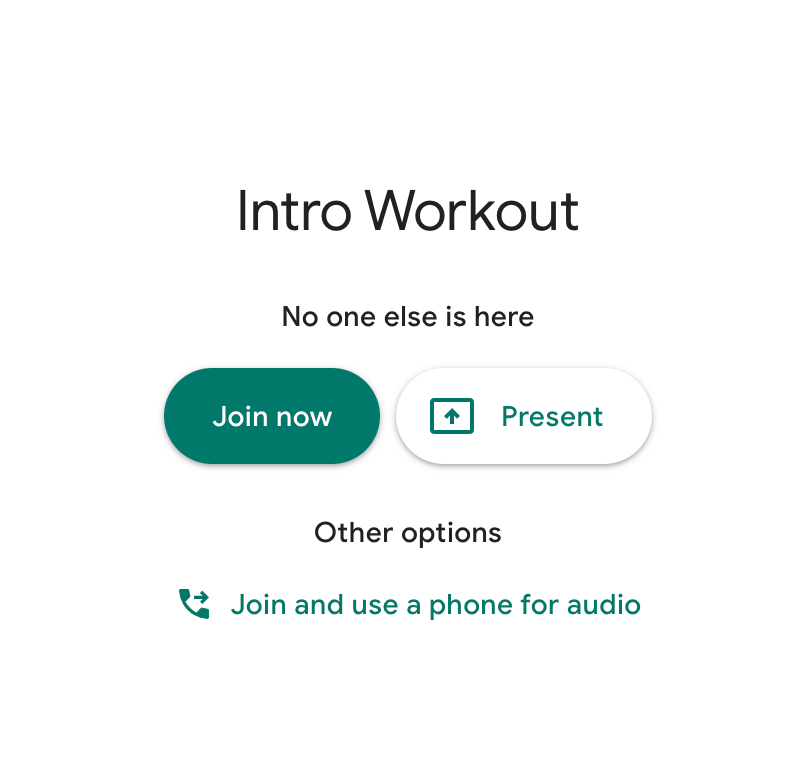 Once the event is complete, simply leave the meeting, close the tab, or close the app!
Common Questions
Can I use Zoom?

Not at the moment. We're dedicated to making Yottled the easiest platform to use. If you need support for Zoom, send us a note to hello@yottled.com and we'd be happy to work with you to understand a bit more how we can help.

How is the audio for streaming music?

We've heard it's better than Zoom but not that much better. Beats can be off by a half step if you use music with your instruction.

How easy to use is it?

Click and go. Even on first time use, there isn't anything other than click the instructions to get setup. Nothing fancy, just help your clients.

Can I share my screen?

Absolutely. There is a share screen button and if you use Chrome, you can even restrict screen sharing to a particular Chrome tab.